Welcome to my blog. I'm Stephen Shostek, a Portland therapist, blogging on matters related to living well.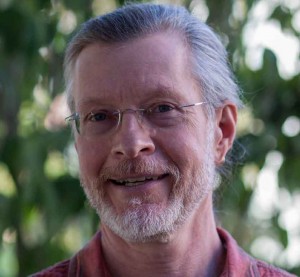 I started my Portland counseling practice in 1999, in the early days of the internet when "blog" wasn't in the dictionary. Twenty-one years later, "blog" is a well-worn word.    With so many blogs out there, I'm hoping you'll find mine relevant and useful enough to return for frequent reading or even subscribe to the RSS feed.
I'm planning to blog about things I'm interested in, related to counseling/therapy and in living well. Topics like what makes life full and rich; what creates well-being and "the good life." I'm interested in relationships and the skills and attitudes that are helpful toward enjoying satisfying relationships. And I'm interested in the growth and maturing that facilities all of the above. I'm interested in the science that informs our growth and in practical skills that most people can put to use toward living well.
I also like to laugh and play so expect to find my sense of humor in my writing. I want my posts to go beyond contemplation and inward searching. I appreciate awe and the beauty of our world so you can expect to find photography with most posts.
I know that to hold your attention my blog will have to be useful to you. I have a list of topics in mind like dealing with stress, brain health, effective living, awe, having more fun, and relationships to name a few.  I also expect to write in response to what's happening in the world.  And I'd love to hear from you about other topics that you want to hear about.
Which reminds me – I want to engage with you in my blog. I'm not looking for just a one-way broadcast of information – I'm hoping for the give-and-take of comments, additional info, feedback and even disagreements on my blog pages. So if you have something to add to my posts, please comment. You can also find me in email if you like – see the menu bar at the top of this page.
You can read more about my Portland therapy practice on my website at www.stephenshostek.com.
Be Well!
By Stephen Shostek, Portland Therapist
www.stephenshostek.com
Google+ Author Page
Google+ Business Page
Also These Things on Facebook
Email: Stephen@stephenshostek.com
(503)963-8600