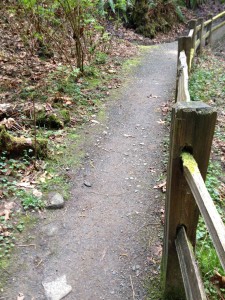 I'm often asked by folks new to therapy/counseling about how to find a therapist who's right for their needs. With all the websites and social media at our fingertips, it's easy to come up with a list of counselors/therapists – but who on that list will be just-right for you?
I'm writing this blog post to give a few tips about choosing a therapist. Whether you're new to counseling or familiar with it, these tips might offer some useful perspectives.  You can use these as ideas to get you started – and be sure add your own learning as you go through the process.  I'm hoping that shopping for a therapist will be fun, clarifying, and lead you to a good pick.
In the tips that follow I use the terms therapist and counselor interchangeably.
Tip 1: Friends and Family. Recommendations from friends or family who've found a therapist they like can be helpful.  But keep in mind that sometimes seeing the same counselor that a close friend or a family member sees might not be the best scenario – you might have privacy, conflict of interest, or other concerns.  In those situations I recommend to ask the friend's therapist for a list of referrals to other trusted therapists. If your friend or family has found a therapist who does good work, chances are that the therapist will have other colleagues to recommend who do equally good work. And it's often helpful to have a list of more than one counselor to choose from.
Tip 2: Google the Therapist. If you have a list of possible therapists, either from referrals or from web searches, use search engines to find additional information about them. Searches are likely to turn up articles they've written, affiliations that they hold, blogs and other information that could provide you with insights or with insightful questions to ask when you interview the candidate therapist.
Tip 3: List Your Concerns & Needs.  You likely have some concerns or needs that motivate you to seek counseling.  If so, it may be helpful to include those in search terms when you're searching for a counselor. And when you interview potential therapists, it's a good idea to discuss those interests and needs to hear about the therapist's knowledge and experience in working with those concerns. For example, if part of why you're seeking counseling is related to parenting an adolescent, ask the counselor about any special studies or training they've done related to parenting teens, their experience of working with parents of teenagers, or other relevant experience.
Tip 4: Interview the Counselor. There's nothing quite like a face-to-face conversation. That's why many counselors offer prospective clients an opportunity to interview them when shopping for a counselor. For example, in my practice I offer prospective clients a no-cost initial consultation session so that you can ask questions in person, and get a sense of my style in counseling. In-person meetings help you bring all of your intuitive senses to bear when considering whether a prospective therapist is a good fit for your style and needs. Here are some things that may be helpful to keep in mind while interviewing therapists on your list:
Listening and understanding are essential to counseling. Do you get a sense that the therapist is listening to you and is able to understand your concerns and needs?
After some appropriate startup time, could you talk with this person about the deeper concerns of your life? Do you sense that you could open up with this counselor?
Does the therapist seem like a good match for your style of relating and working together? Are you comfortable enough with this therapist's style? In successful counseling you and the therapist will be collaborating and working together so it's important that you can find ease in relating.
Is the counselor appropriately accepting of you and patient as you discuss your concerns? Non-judgmental? Open?
Will this therapist be able to confront and challenge you while also conveying support and care? Successful counseling will always include both support and challenge.
Tip 5: Perspectives, Theoretical Orientation, and Background. Therapists are trained in any of a wide range of different perspectives and orientations. The APA itself has more than 50 different divisions, many of which represent specific theoretical orientations. When you interview a therapist, take the opportunity to ask about their theoretical perspective/orientation, training and background. As you discuss perspective/orientation, here are a few things you might keep in mind:
Does the therapist's explanation make sense to you? The therapist should be able to explain their perspective in a way that you can understand and relate to.
Does the therapist's focus and way of working seem like it will be useful and helpful for you? Ideally, you should have a sense that you can open up and do your work within the perspective/orientation that the counselor describes to you.
Ideally, you should sense that the therapist is encountering you and your real needs, and considering your needs within their orientation and perspective.
You may find it helpful to ask the therapist to give you a basic outline of how counseling works in their perspective. It may be helpful to discuss how you'll know when you're done with therapy and how the therapist manages the completion process. I like to talk about the ending/conclusion during initial consultation sessions.
Tip 6: Consultation and Review. Does the counselor review their work in professional or peer consultation? Consultation review is a way for counselors to continue to learn and grow, receive advice, find resources to help with difficult cases, get feedback and opinions, and find support in their work. Many therapists find the support, additional objectivity and professional advice from consultation reviews to be invaluable toward working well with their clients, and growing and improving during the course of their careers.
Tip 7: Read Other Articles. The blogosphere is full of articles about how to find a counselor/therapist and evaluate them. A search will turn up lots of links with additional information to consider.
Tip 8: Don't Put It Off. I advise people to think of counseling as a means of getting more out of life. A way to work toward more fulfillment and ease. Why put that off? If you have a sense that counseling would be helpful to you, then I urge you to go for it. Try it, get started, begin – who can say what wonders await you?
By Stephen Shostek, Portland Therapist
www.stephenshostek.com
Email: Stephen@stephenshostek.com
(503)963-8600
Click to Schedule an Initial Consultation Session