Guiding Principles
Principles that guide me in my counseling practice with individuals and couples:
Results oriented. I focus on helping you address the concerns that bring you to therapy as quickly as is practically possible, while also focusing on the personal growth that you may need in order to address your concerns.
The therapeutic alliance and therapeutic relationship are vital to my work. These principles guide me toward caring, empathy, support and supportive confrontation in my work with you.
My principles guide me to adapt the perspectives and methods I've learned to develop the style of therapy that will work best for you.
I work from a humanistic model where I see you as being on various spectrums of development and growth. The humanistic model is distinct from the medical model which focuses on pathology or illness.
Humanistic principles guide me to give primary attention to your lived experience, to your wishes and intentions, your self-understanding, needs and personal growth.
Much of my work focuses on your here-and-now experience during sessions. I encourage you to focus on your actual lived moment and encourage you to use it to develop further self-understanding. I utilize focusing and inward searching in my here-and-now methods.
Individual Counseling
I work with you in individual counseling to come to terms with the concerns that brought you to seek counseling and to develop your skills and resources so that you find a satisfying resolution. I want to see you address your concerns as quickly as you're able while pursuing the personal growth work that you may need to resolve concerns and find the fulfillment you're seeking. I often find my clients visiting a variety of different life themes and life's givens in the course of their work.
Couples Counseling
My couples counseling methods follow the same humanistic principles listed above, adapted for couples counseling. I also integrate other principles and methods that are important for the couples context. Since there is so much I can say about my work with couples I've devoted a separate page to couples (or marriage) counseling.
Questions About My Portland Counseling Services?
You can read more about my background, perspectives in counseling therapy, Portland Therapist Blog, classes and group work at the navbar links above. Questions? You can send me email and I also invite you to arrange a no-cost initial consult through my online scheduler or through email to meet with me to get answers. You can also find me by phone to 503-963-8600.

While the "stay at home" order is in place during the coronavirus mitigation time, I'll be meeting with you by online video chat. I'm happy to say that video sessions are working well and effectively and I'm open to using any of the available apps that you prefer.
I offer a no-cost initial consultation session to make evaluating my counseling services easier. A time to get answers to your questions, learn more about my methods, talk about your concerns, and get a sense of my style. Schedule a no-cost initial consultation with my online scheduler, through email to me or by phone to 503-963-8600 at my Portland therapy office.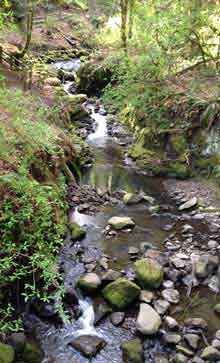 " Remember then: there is only one time that is important - Now! It is the most important time because it is the only time when we have any power. "